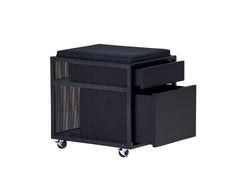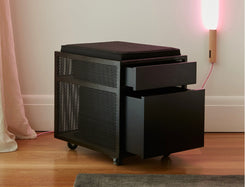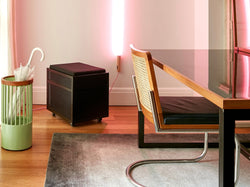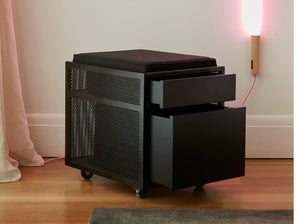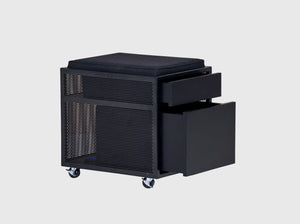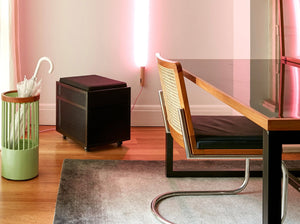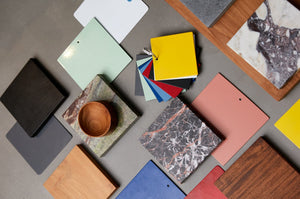 Our Materials
We have selected the most premium materials for our products. Please refer to our materials page for further information.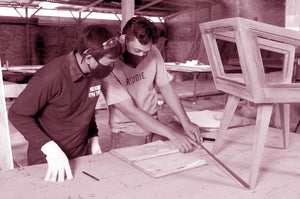 Design and craftsmanship
At REDDIE we design and manufacture each product in our very own workshop. We love good design and detailed craftsmanship. Each piece is handmade using materials such as FSC-certified solid wood from a neighboring plantation forest.
Our beginnings.
Meet Caroline and Andrew Olah. Caroline an ex-interior architect created REDDIE because she couldn't find the furniture she needed in the market. Well-made, customisable, designer furniture with a focus on craftsmanship and sustainability.
Hear what our customers have said!
"Purchased a Reddie outdoor bench and shelves. They quality and design is excellent. The customer service is top class. Would highly recommend."
"In this day and age of mass-produced fragile furniture void of personality. It was amazing to find Reddie on my doorstep. What better way to celebrate my flat purchase, with a couple of unique- to- me pieces. Working with Andrew was awesome and it won't be the last time I shop with Reddie! If I was not limited to my 44m2 I would buy even more..with that in mind, for those of you with smaller spaces Reddie is perfect (for both really)"
"Every aspect of dealing with Reddie has been fantastic! Right from the beginning they were friendly and communicative – from choosing the colour to delivery. We fell in love with the Andi sofa and got exactly what we wanted, only better! The quality and comfort is second to none."