Sustainability
Our sustainability story is simple. We use waste for the majority of our product line and we continue to innovate to create new materials out of waste. These so far include reclaimed premium solid teak wood & recycled bottle tops and single ues plastics.


Our goal is to have 100% of our products made from waste.


We also make furniture to order, with pieces designed to meet a need, not a trend which you can tailor to your specific project, so you find something you are going to keep.


We own our own production so we can guarantee the origin of each material we use, as we control the end to end supply chain.
Our Reclaimed Wood
Our standard solid teak wood is a premium wood reclaimed from demolished buildings. Our factory is based in Java Indonesia, where many buildings, homes, and furniture are made from local Indonesian solid teak wood. When this wood is discarded, we intercept it from landfills and use it for our furniture.
Recycled Plastics
Our ReUse initiative takes innovative recycled materials and applies them across our existing range. To do this, we have partnered with a skilled network of makers in Indonesia and Denmark, working together to rigorously test and refine three new materials for commercial application. These include: recycled bottle top table tops and recycled bottle top yarn.
Recycling Plastic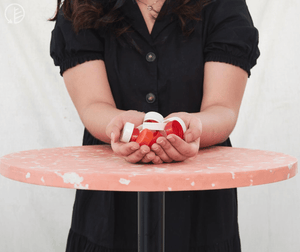 Production Certification
Our factory is audited annually to be SVLK certified by the Indonesian Forestry Organisation, to ensure we are using sustainable woods and processes along with creating an ethical environment for our staff. This certification is recognised across the US and Europe. (See certificate codes below).


At request we can also make our products from FSC-certified solid teak wood, harvested from a neighbouring Indonesian plantation. We buy whole logs instead of pre-cut planks, so we can use every part of the tree.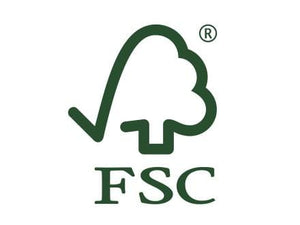 FSC Code: FSC-C130314 
Plantaion: Perum Perhutani KPH
READ MORE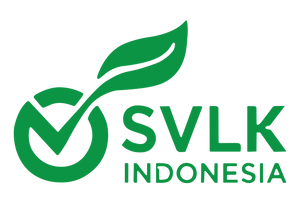 Pt Reddie Design Indonesia. Code 449/LVK-009/TRANsTRA
Waste Management
Beyond certification requirements, we feel as a business we need to take additional steps to be sustainable.
When Caroline, our founder, set up the factory she noticed there were smaller offcuts of wood, metal and marble that she didn't want to waste. With her team, she designed a collection of smaller accessories such as bowls and accessories to utilise this waste. Marble offcuts are given to the community to be used for paving and home cladding.
Packaging
All cardboard boxes and plywood crates used for furniture packaging are taken away to be recycled after delivery, if it cannot be reused. We keep foam corner protection to be reused for future orders. Our smaller accessories are packaged with recycled products, including netting to fill voids, and recycled biodegradable packing tape.
Product Stewardship
We aim to enhance the life cycle of Reddie furniture and reduce waste through sustainable measures via reuse, refurbishment or recycling.  Where possible, we will take back furniture sold by Reddie to reuse or find alternatives to sending products to landfill. Options include: 
(i) Refurbishment of furniture for possible reuse by the existing customer. 
(ii) On-selling or donation of furniture in it's existing condition to other commercial businesses or organisations. 
(iii) Disassembly of furniture for components/materials reuse or recycling.
Our Product Stewardship initiatives will continue to evolve as we look to provide cost effective solutions that are environmentally beneficial and economically viable.
People
We own our own production in Central Java Indonesia where each employee is directly employed by our business. This way we can ensure every person is being paid above award wages. We additionally support our staff by paying for any further education they wish to undertake, and having team building activities such as aerobics classes, sports days, and external outings. Our staff work according to the government regulations and are paid overtime. They truly are a magnificent group of people, and at REDDIE we want to help change the perception of Asian made products in western cultures. Makers deserve to be aknowledged no matter where they are from. So we encourage all brands who make exquisite products in Asia to be transparent.