About Us
Welcome to REDDIE, we are a progressive Australian furniture brand with our own production in Indonesia. We've built our name on creating versatile and sustainable furniture, that doesn't compromise on design.

Every piece in our collection has a story. This is ours.
Natural Craftsmanship
Our products stand apart from mass production, as they are handcrafted by expert artisans. We merge modern architectural designs with traditional detail.
Re-claimed and Recycled Materials
Sustainability can be complicated, but our story is simple. We use premium discarded materials, such as reclaimed solid teak wood, and innovate to create new materials from single-use plastic waste.
Our Production Team
Our workshop in Central Java, Indonesia is where craftsmanship, sustainability, and quality materials unite. We've established our own production to control our entire supply chain and support our talented team.
Design That Fits
Our collection can be tailored by material and size. Bridging the gap between off-the-shelf and pure custom pieces, we work alongside interior designers, architects, and individuals to ensure you find the ideal pieces for your project.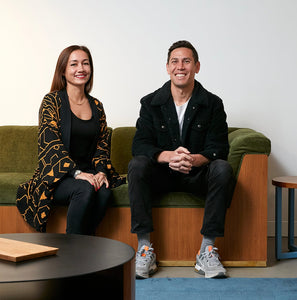 Our Founders Q&A
Reddie is founded by Australian couple Caroline and Andrew Olah, a creative duo who have lived and worked globally in New York, Hong Kong and Australia. Caroline an interior architect turned furniture designer, Andrew an ex-sales exec at Google merge their experience to create the brand REDDIE.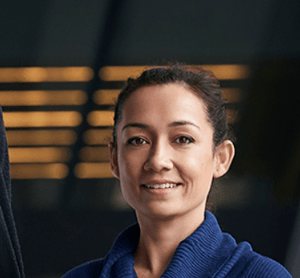 Can you share the origins of REDDIE?
REDDIE began as a way to solve the problems I'd faced as an interior architect. There were three main things I felt were missing when I was looking for furniture, which were:


1) You couldn't tailor products by material or size. Everything was so rigid. Every brand was very much about their own signature look, rather than making pieces that could be adaptable for different needs and aesthetics.


2) All commercial furniture was mass produced, and if you wanted something more handmade and organic, you would have to opt for residential furniture - which doesn't suit commercial purposes. 


3) Furniture brands were not prioritising using materials from waste.


Being an interior architect, I wanted to design back to front, asking - can this piece fit into a range of spaces and styles? We don't just design for the sake of making things - we listen to what is needed in the market. It was about finding solutions for designers, creating furniture that's easy to use, sustainable, that you can specify in different colours and sizes.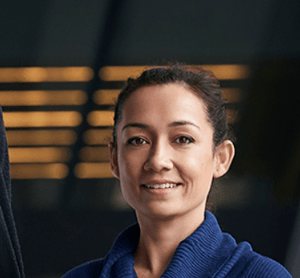 What distiguishes Reddie from other furniture brands?
Because we have a tailor made business model, we found it difficult to align with many standard factories. So we had to build our own factory. In the furniture industry, the conventional set up is to have a separate designer, retailer, manufacturer, and distributor - it's quite disjointed. But we wanted flexibility in our production, and to be able to welcome designers into the process, to tailor pieces. So by owning our production, we can be responsive, change quickly, and tailor pieces to suit our client's needs. 
Also, we operate ethically and sustainably, and we're very transparent about where we source material and how we work with our manufacturing team. We also largely use waste to make our products, such as reclaimed wood and recycled plastics.
We see these conversations happening more and more in the fashion industry, and we believe the furniture industry needs to catch up. We don't shy away from any of that.
Our brand is created by designers, so we understand what designers need. Everything we create is in partnership with our clients and customers in the industry. And our sales team are all designers, so they can really see how our pieces solve problems.
How did you establish your team in Indonesia, and how do they contribute to the design process?
We worked with an external supplier for a while, but soon learned we needed to own the manufacturing process. So we actually poached the amazing Pak Gatot, our head of production, from a big American company. He and I together slowly built a great team of people. As far as design, we put every prototype to the factory floor and get everyone's input. We spend a week with the whole team, testing, trialling, tweaking and creating, until we achieve a functioning, commercially viable product. It's a very community driven process.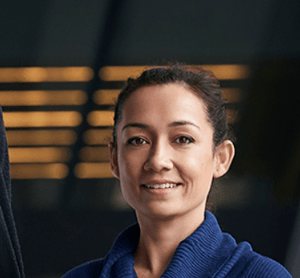 What can people expect from the REDDIE design process?
As a first step, we've worked hard to ensure our website is a great tool for designers - you can modify pieces in real time and download it for your moodboard. The next step is to contact us, and our team can help customise the piece for your specific needs. And because we operate really transparently, we have our pricing listed, 3D files available, and an online design store that we update in real time. These things aren't very common in the industry, which can be quite frustrating for designers in planning stages. So we created REDDIE to be approachable, easy to work with, to partner with you on your projects. Our core business bridges the gap between the individuality of going fully custom, and the ease of buying off the shelf.