PROJECT SPOTLIGHT- Ivette Cafe Taiwan
Ivette is an Australian-style cafe in central Taiwan. It features a relaxing palette of solid wood and eggshell tones with glimpses of purposely positioned windows to gardens. 
We were very excited the team at Ivette chose our pieces to showcase their Australian style. Being an Australian brand that proudly manufactures in Asia made this a fitting collaboration.
We sat down with one of the owners Roger to ask him a few questions.

We are so excited to find out more about yourself and Ivette. Tell us a bit about your background and how you started your business.
.
I was born in Hong Kong and came to Australia when I was eight years old. I became a pharmacist and worked several years in a community pharmacy. My wife Ivette was studying hotel & event management at UQ when we met. While visiting her family in Taichung city in Taiwan during her holidays we realised we could never find a cafe that had good coffee, decent brunch and nice vibes similar to that of cafes in Australia.  So we thought, "Why don't we open one ourselves?". Crazy, I know, but that's how it all began and we opened our first location in Taichung in 2016.  It was really challenging at first because most people haven't even heard of sourdough in Taichung. Fast forward 7 years, nearly every fine dining restaurant in Taiwan has sourdough as house bread.  The food scene here has really progressed during these years.
.
What was the concept for this cafe?

We started planning for our second location in Taipei, the main city, three years ago.  Although everything was delayed due to COVID, we finally opened our doors in Taipei in late 2022.  We saw an opportunity to create a space that had elements of both modern dining aesthetics and the vibes of a cosy home. We wanted a minimal space paired with neutral colours and furniture in warm tones so that it would be appealing to everyone in the community. The piece by Taiwanese-Australian artist Angie Pai and photography artwork by Australian photographer Kara Rosenlund compliment each other in a calming way that reminds us of down under.  As we also have their pieces in our collection at home in Brisbane, it certainly feels like we're welcoming our customers into our Aussie home.  While searching for the furniture, we couldn't look past Reddie.  One thing we learnt from our first cafe is that sturdy, well-built furniture is definitely worth the investment.  Seats that please the eye and make the customers feel comfortable sets the mood for an enjoyable dining experience.  I couldn't be happier with the quality of every chair, especially the handwoven rattan.  Such handicraft is super rare these days.
Were there any challenges with the space when designing the cafe?
.
The only challenges with the designing phase of the cafe were all related to structural issues because it's situated on the ground floor of an old apartment building.  Once we stripped all the furnishings down from the previous tenant and knew what we had to work with, then everything became clear and straightforward.  We've always had a good vision of the end product so Ivette and I did most of the research and picked all the decor elements ourselves, from tiles to lights.
What would your advice be to someone thinking of starting a hospitality business?
.
I'm not sure if we're qualified to give any advice to anyone as we're always still learning and adapting to the curve-balls that the world throws at us, but as with any business, one has to know their product really well, know their market really well and be passionate about what they do.  This is no different with the hospitality business.  Communication skills are also very important because the staff is the biggest asset of any restaurant and staff management is the hardest part of any business.  The bigger the company, the trickier it gets.  Unless you're opening a restaurant run by robots and managed by AI, your staff has to like you as a person at the very least.

What is the Signature dish for Ivette cafe?
.
I can't say we have a signature dish for either locations, but our granola bowl with coconut yoghurt, buddha bowl, crab cakes eggs benedict with Sriracha Hollandaise are amongst our customers' favourites, while my personal fav is the Sichuan spiced Turkish eggs with falafels. Our menus have developed into balanced selections of all-day brunch which has something for most dietary requirements, whether you're vegan, vegetarian or lactose intolerant. Taking inspiration from dishes of the world like a lot of Australian cafes, we try to keep things interesting and trendy in global standards.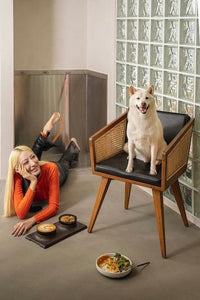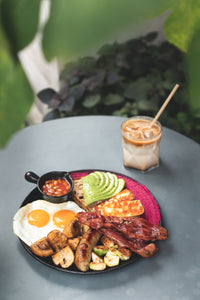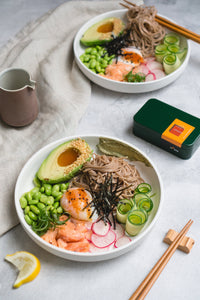 Credits
If you find yourself in Taipei City Taiwan, be sure to check out Ivette Cafe to experience their visually beautiful and delicious Aussie style dishes (@ivettedaan). To read more about Ivette and to see their wonderful menu head on over to www.ivettecafe.com